here are some links
-friends pages/subprofiles
-funny stuff
-Band Home Pages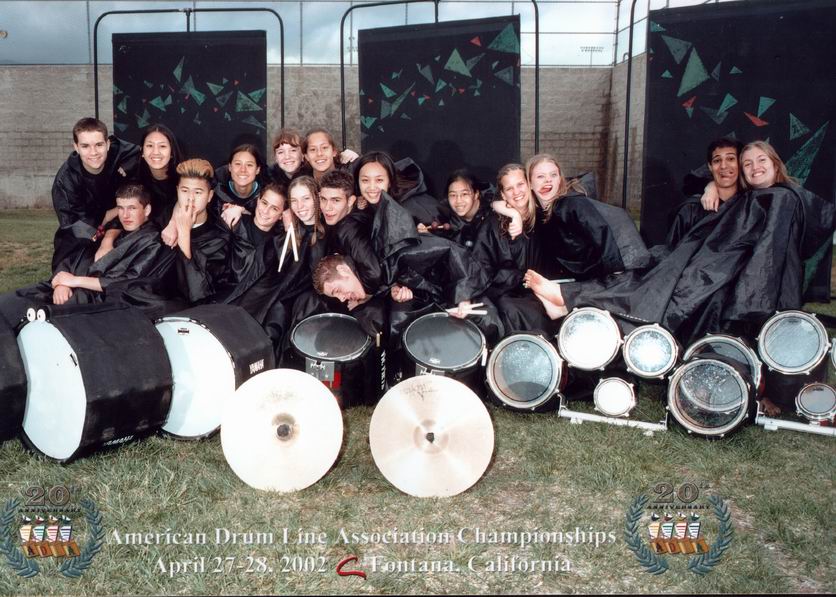 DRUMLINE!! HOOHAA!!
American Drum Line Association Competition 2002.
10th place! aren't we the best!?
::FriEndS' SitEs::
AsHLeY DAWSON! i GOTTA have ASHILEY's site on here!! lol
GreGgiE's PaGe The Muffin Zone
Ryan and Eric's ...uhhh LoL uhhh.. i dont exactly know what to say abt this. ryan told me to put it on so i did : ) hehe
::MY gUesTBoOk:: see who signed it! THEN SIGN IT URSELF. : ) i love you guys!! :mwah!:

::StuFF & fRieNdS' sUbpROfiLes::
the FUNNIEST version of Romeo & Juliet EVER!! lol this is great stuff. thanx ash!
Make Quizzes Be sure to place a description of your link for your viewers here!
Get Lyrics go here and get some song lyrics
:Dashboard Confessionals: ahhh! GREAT music : ) soo NicE! i love this group!
:MesT: hooray for MesT!! great puNk band.. check em out
::PewDawg911's::
::InSyDEr300's::
:LiLAsHLied's SubPrOfiLe: the lyrics to her songs are soooooo understandable! just how most girls really feel : )
:ThE JuLiaNa ThEorY: a GREAT group that plays all sorts of music.. call it punk.. call it rock.. its good stuff : ) and come on.. theyre from PENNSYLVANIA!! mah home state!! woowoo!